Hospitality Job Interview Tips
Whether you're getting ready to enter the workforce, or looking for a career change, job interviews are nerve wracking for everyone! Hospitality can be a competitive field, especially for those who are first starting out. A powerful way to outshine the competition is to nail your hospitality job interview.
Making a positive impression is crucial in winning over your potential manager and their customers. Here are our top hospitality job interview tips to help you prepare, and transform those nerves into confident energy.
1. Research the venue
Every venue has a unique history and image they're striving for. It's important that you get a feel for the style and goals of the business. Take notes on what might be some nice talking points. Is there a signature dish, or an interesting story? Identify what you like about the venue, and talk about these items if your potential employer asks why you want to work there.
2. Dress to impress
It goes without saying that you should be well dressed and looking sharp for any interview; but we have a secret weapon for Hospitality. Take note of what the current staff at the venue are wearing, and try to emulate that as closely as possible. Black pants and a black or white collared shirt is a common hospitality wardrobe. If you're dressed like a hospitality professional, it's easier for your potential employer to envisage you in that role.
3. Practise answering common hospitality job interview questions
Note these common hospitality job interview questions; then write down and practise out loud your short, focused and high quality answers.
Tell me a little about yourself 

Why are you interested in this position?

What are your strengths and weaknesses?

Where do you see yourself in five years?

What is your availability? (nights / weekends)

What do you hope to gain from working here?

How would you deal with an angry/irate customer? 

How would you deal with an intoxicated customer?

Give me an example of how you handled a difficult situation in the past

Why did you leave your job at X ? (never talk negatively about a previous venue or management)

How do you go working under pressure?

What do you like to do in your spare time?

What do you like most and least about working in hospitality? 

Do you have any questions for me
Questions to ask your employer
Ask a little more about the venue – while demonstrating you have done some prior research. 

Ask about the particulars of the job. Day-to-day duties and expectations. Typical rostered hours and their rostering system (eg. does everyone work weekends or does it rotate so all staff have a weekend off now and then?). This should give you a pretty good understanding of the culture of the venue.
4. Arrive a little early
For hospitality managers, staff that are reliable and arrive a little early for their shifts are very valuable. Demonstrate your strength in this area by arriving about 10-15 minutes early for your interview – and make sure your interviewer knows that you're there! Take the time to observe the dynamics of the venue, read through menus and drinks lists, and make a mental note of any questions or positive observations that may arise.
5. What to bring to your job interview
A few printed copies of your CV and any relevant certificates – even if your employer has seen your CV, there might be others on the Management team that you'll be speaking with. Also take a small notebook and pen…DON'T take your phone, if it's in your bag make sure it is switched off. Bring your best smile.
6. Let your personality shine
Hospitality managers seek out staff with a confident and bubbly personality, a ready smile and friendly disposition. Your role is to help customers enjoy themselves after all. During your interview you should smile often and be warm, polite and authentic. Maintain eye contact and show your potential boss how you will treat their customers. If you're nervous don't worry, just treat it as energy and smile through it. Interviewers expect their candidates to be a little anxious, and it shows how much you care about getting the job. Always be friendly and polite to the other staff, they can often have a lot of influence on a new hire.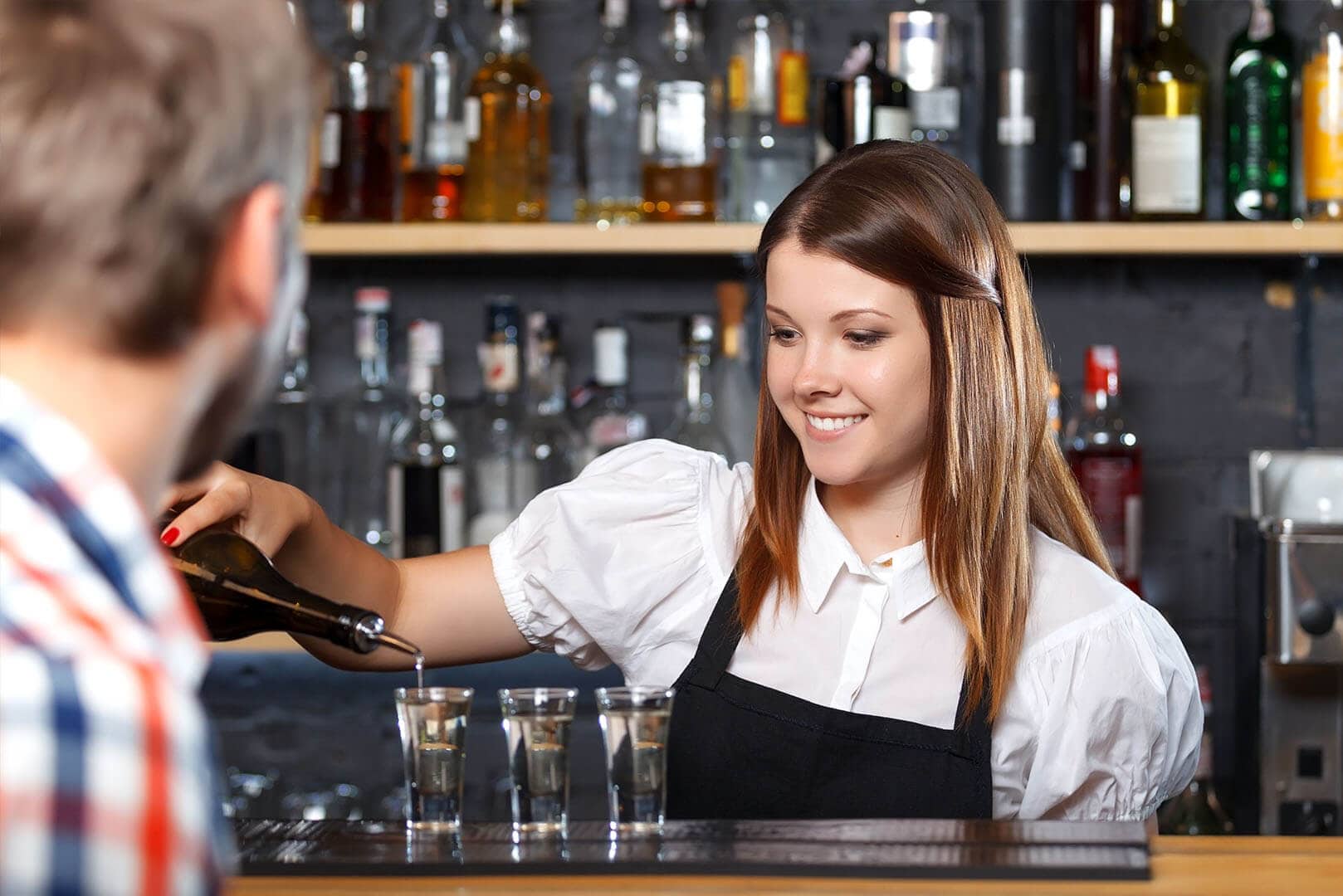 7. Make it about the job, not the money
Try not to talk about remuneration in the first interview, unless that information is offered by the employer. You want to be seen to be interested in the position, not just payment arrangements. This can be discussed and possibly negotiated at the second interview or if you are offered a position at the venue.
8. Offer a short trial
It's common in hospitality to trial candidates for a short shift. If you're new to hospitality breaking into the industry can sometimes be a challenge if you're up against experienced hospo's. It could be beneficial to offer a short hour-or-two unpaid trial to show off your skills and see if you and the venue are a good fit.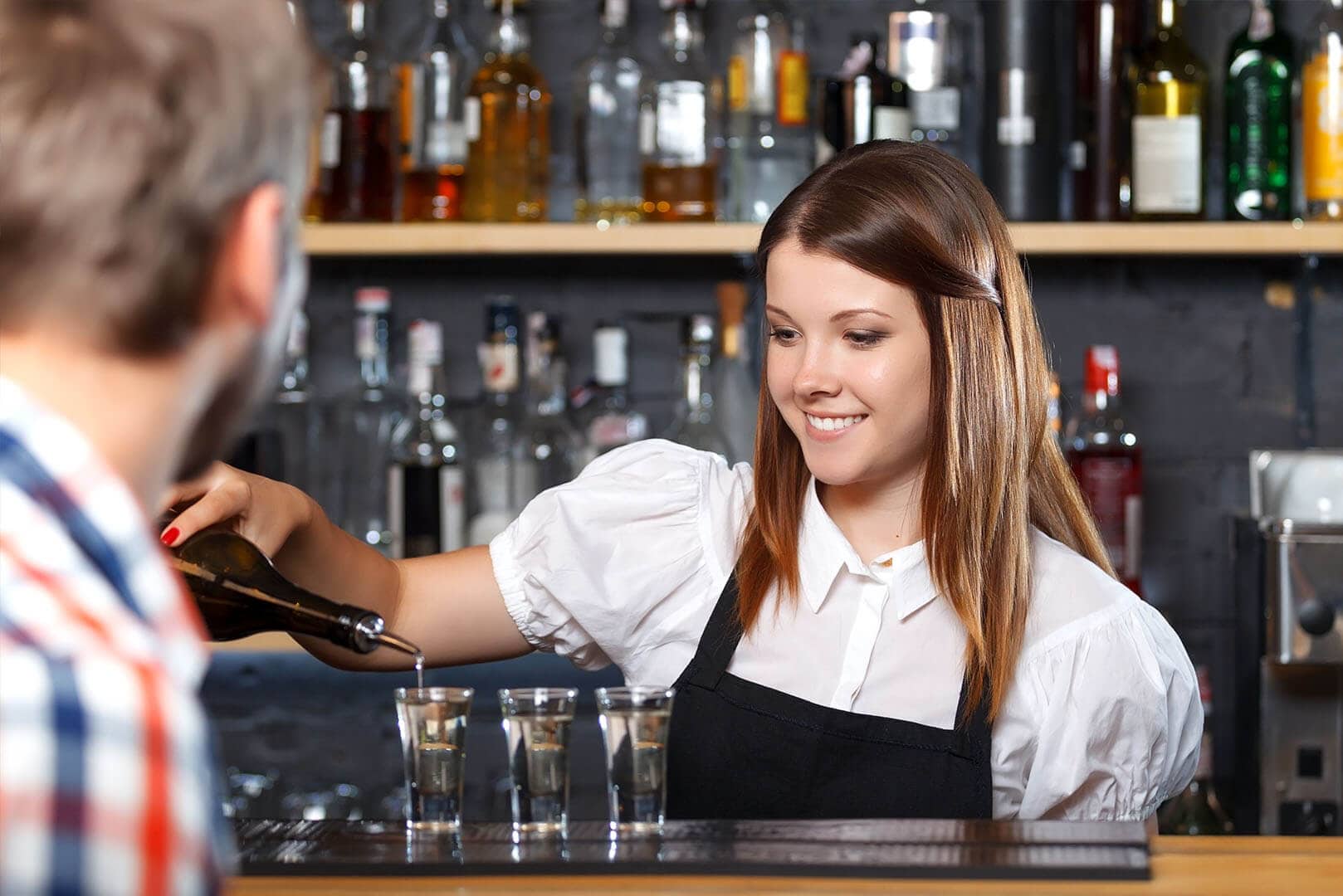 9. Always follow up
At the conclusion of the interview make sure you thank the manager for their time, and ask when you might hear from them regarding the position. At this point you might ask for their email address to send a quick follow-up within 24hrs of the interview (before you expect to hear from them).
Send a brief email thanking them again, and saying what a pleasure it was to meet them and to learn about their venue and the position. Here you could also add any relevant information that you might've forgotten to mention in the interview. Outline how much you would love the opportunity to work with them, and that you look forward to their call.
Particularly if you're applying at a number of venues, ensure you save the manager's name with the venue's number in your phone, so you know who's calling and answer promptly!
10. What if you don't get the job?
Don't be discouraged if you get knocked back. The employer might be looking for a very particular skill-set. There might have been a big stack of highly experienced applicants.
Thank them for their time and offer that you'd like to be considered for any future positions that may arise. It can also help to follow up with an email in a month or so to say hello, you hope all is well and you're still interested in working with the company should a suitable position open up. This will keep you on their mind and demonstrates your determination and diligence.
Other tips to get hired in Hospitality
If you're struggling to land an interview or keep getting pipped by other candidates, you might need to strengthen your application or skill set. Sometimes just obtaining your RSA is not enough. If you're new to hospitality, taking a bar skills training course can give you hands-on practical skills, and a certification potential employers will appreciate.
Consider having a professional update your resume or check out our hospitality resume writing tips and template. Approach hospitality staffing agencies and local volunteer groups to try and get that all-important real world experience. Whatever you do, don't give up! There's a lot of opportunity in the hospitality industry, the perfect foot-in-the-door position for you is surely just around the corner.
Happy hunting!