How to Stay Healthy Working In Hospitality
Late nights, irregular shifts, rushed meal breaks at weird times, and constantly working on your feet. And all the while offering service with a smile. One of the biggest personal challenges hospitality staff face is maintaining a healthy and sustainable work-life balance. While most personalities in the hospitality industry love what they do, it can be easy to fall into a poor health trap where fast-paced demanding work hours, and too many late nights winding down becomes a lifestyle, rather than a profession.
Mental Health and Wellbeing in the Hospitality Industry
The accommodation and food service sector is Australia's 5th largest employer. According to AISC, food and beverage service industries will continue to grow steadily, and are projected to employ over 970,000 people by 2023. That's great news for professionals working in hospitality; but that's also a lot of drinks poured, food served, and a lot of late nights!
While there's tons of fun to be had working in bustling restaurants and bars, there can be significant underlying stress upon management and employees. High staff turnover, long intense shifts, difficult patrons, unsociable hours and the resulting isolation, are all known stressers.
Following a series of high profile and very successful chef suicides over 12 months, (Anthony Bourdain, Justin Bull, Jeremy Strode and Darren Simpson), R U OK conducted a survey revealing that 80% of hospitality workers were concerned about mental health issues such as depression and anxiety. These health concerns can be brought on by stress, lack of sleep, substance abuse and isolation. Isolation comes from very long hours and little 'normal' time spent with loved ones, friends or family outside of the industry.
Hospitality staff are among the most hard working in the world.
However, it's important to note that it is not necessarily the industry itself, or managerial approaches that can make talented hospo's unwell. The symptoms of late-night culture, and many years in the industry can lead people down a slippery path.
With most modern employers being very mindful about the wellbeing of their staff, there are ways to stay healthy and manage a sustainable work-life balance throughout a long, successful and prosperous hospitality career.
Our tips for Staying Healthy While Working in Hospitality
Maintain a Healthy Balanced Diet
Because hospitality staff will often have meal breaks at odd hours, it's even more important to watch what you eat. Oftentimes you might find you're not even hungry when your meal break is allocated; but remember that you'll probably be starving later. It's easy to fall into the trap of eating poor quality food late at night (the hotdog van looks soooo tempting). When you're working such demanding hours on your feet, you need healthy nutritious meals to keep your energy levels up.
Pack healthy snacks to take with you on your shift. Cheese and crackers, protein bars, nuts and fruits are quick and easy go-to's that will help you stay away from the chips and crisps on short breaks.
Keep up the water! Jugs of soft drink aren't going to help you get through the day/night. If you need something bubbly, add some lemon to a soda water; but please avoid sugary drinks, and make sure you stay hydrated in a healthy way.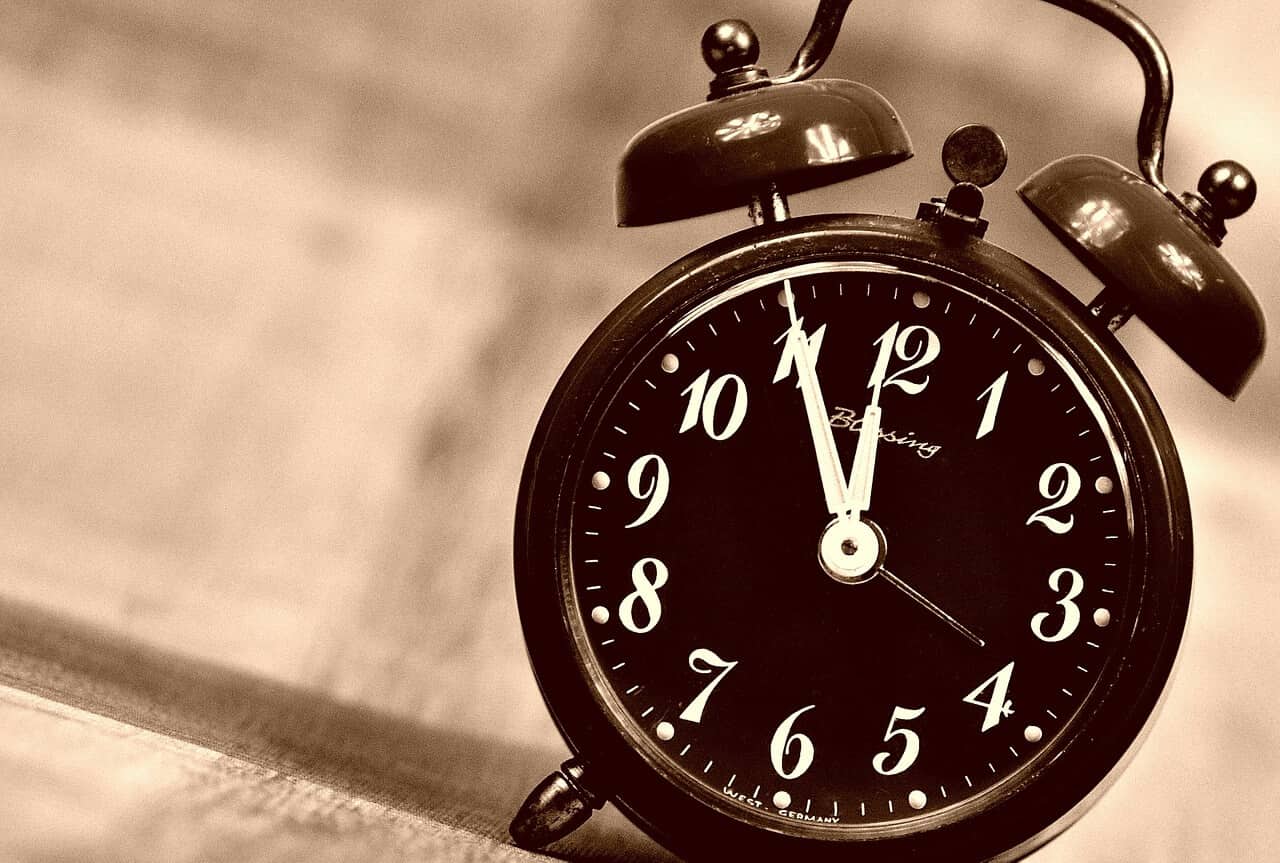 Discuss Hours and Time Off Requests with Your Employer
On the onset of your employment, speak to your boss about the policies behind requesting day's off and how much notice needs to be given. Many employers apply a rotating roster that doesn't necessarily have to have you working late every single weekend – unless that is your preference. This allows you to enjoy the odd weekend evening with your friends like a 'normal' person; but still try not to overdo it when you get these opportunities.
Avoid Going Out After Work on Weekends
It's so tempting to hit the town and let your hair down after a mammoth shift on the weekend. After all, your friends are probably out enjoying themselves. This really doesn't do anything for you. Alcohol mixed with fatigue will have even more of an effect on a weary hospitality body. On the weekends you're working late, try to save your night out for a 'hospo night' that are often held in cities on a Monday, if that's your night off. It can be good for the hospitality soul to meet and make friends with other workers in the industry (and swap war stories – so to speak.)
If you do go out after work on the weekends, try to keep the alcohol to a minimum and keep up the H2O. Your body will thank you, and therefore your overall wellbeing.
Build Exercise Into Your Crazy Hospitality Routine
I know that sounds weird seeing as you're on your feet all day at work; but you should keep some other fitness activities on your schedule. Get out and enjoy the great outdoors for a bike ride or yoga. Join some group classes at the gym. It's important to have weekly fitness activities that you really enjoy and look forward to. This will break the monotony of feeling like all you do is work / sleep / work / sleep – especially if you're a student who studies all day, and works all night; that can really take its toll.
How to Sleep Well as a Hospitality Worker
This can be tricky; particularly if your roster features a mixture of morning and evening starts. Finding a 'regular' sleep pattern can seem impossible. You need to aim to get into a rhythm of at least 7hrs per day, on the days that you work. On days that you work very late, you may need to break this up into a few hours kip, or deep rest before work, and 5 or so hours sleep after work. This is so you don't always miss out on glorious time spent 'awake' and not recovering during the day. Sleeping through from the end of one shift to the start of the next is no good for anyone.
If you're wired after a hectic late shift and are bouncing off the walls, you need to trick yourself into feeling the fatigue; because trust me, you ARE tired. Avoid tricking your body with alcohol or sleep medication. Try post-work yoga or meditation to calm your mind and release stress from your body. Listen to a good podcast or read a book in bed. If you do some sort of other relaxing activity (not related to what your patrons have been doing all night) it helps you feel like you ARE separated from your profession sometimes 😉
If you're struggling and feeling unwell…address it!
Everyone gets stressed and run down at times; but with the right diet, sleep and rest you should be able to rejuvenate quickly. If you find yourself feeling depressed, anxious, lethargic and unwell, don't try to work through it or self-medicate; talk to someone about it straight away.
Speak to your boss, your family and friends or to a professional who can help you address the areas of your 'hospitality worker lifestyle' that might be becoming too much.
We really do appreciate all our hard working hospitality staff out there serving up some of Australia's finest food and beverage! It can be an equal parts exciting and challenging profession, therefore even more crucial that staff look after themselves and one another, so they can feel as happy, healthy and well as the lucky customers they serve.
If you or anyone you know needs help: