Your Course Options
Get certified, get skilled, get hired!
In-person or Online RMLV
The Responsible Management of a Licensed Venue Certification is required for new and current nominees and approved managers. Conducted either in-person or online in a convenient one day format. Our trainers pride themselves on making the RMLV training engaging, informative and enjoyable. Courses start from only $300!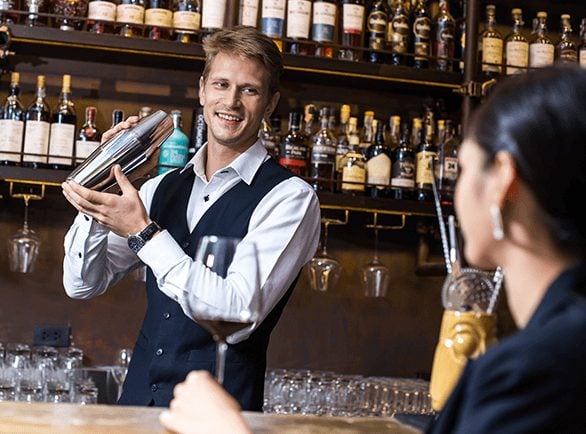 ITS Bar Skills Course
Our hands-on practical bar skills course is a winning course for those who are new to hospitality. Experience expert training in a real working bar, where you'll pour and mix up a range of popular beverages – including cocktails! Combine the bar skills course with obtaining your RSA, RSG or BOTH from only $195 (Payment plans available). Gain the skills and confidence to help you land your first hospitality job.
Upcoming Bar Skills Courses
QLD RSA Course
The Responsible Service of Alcohol Certification (SITHFAB002) is mandatory for anyone who serves alcohol in a licensed environment. Our expert trainers conduct the 4 hour course in person at a licensed venue, guiding you with their hospitality expertise in an engaging and informative format. The RSA on it's own is great value at $85, if you're new to hospitality we suggest combining your RSA certification with our Bar Skills training to give you the best start in your new career.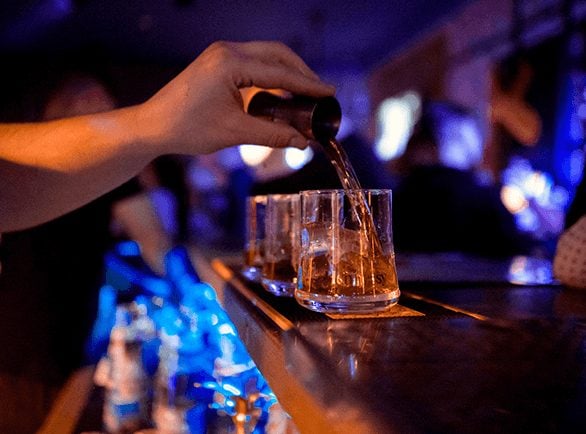 RSG Course
Responsible Service of Gaming Certification (SITHGAM001) is a requirement for all staff working in gaming areas. Many venues with gaming facilities will prefer for all their staff (bar staff included) to be RSG Certified. Our professional trainers conduct the RSG course in person over approximately 3 ½ hours. Only $85 or combine RSG with Bar Skills training to 10x your opportunities in the hospitality industry. You can never be too qualified.
Enquire about onsite group training
at your venue!
This Bar course was fantastic, we made a range of cocktails and actually got to train behind the bar at the Jubilee hotel. Trevor is a great trainer with an amazing amount of industry knowledge. I need to get my brother onto this course ASAP
I did the RMLV course yesterday with Angus being our facilitator. It was a great course and so much information available I was very impressed with the way the course was presented and would highly recommend it to anyone in need of a RMLV Certificate. Thanks ITS Bar Skills.
Did the course with Damien who was very easy to understand and made it relevant for everybody's situation. Also organised an RSA application without any hassle. Would recommend to anybody who needs to do these courses.
Completed my RMLV training with Damien in Toowoomba today. It was really comprehensive and he tailored his examples to our specific areas. I also met a lovely bunch of people ????