Liquor Licensing Application Services
Take the Stress Out of Your Liquor Licensing Submissions
Save time and ensure the quality of your application with our
Liquor Licensing experts.
We have completed dozens of applications for busy
venue owners and event managers and know exactly
what's needed to get approvals through quickly.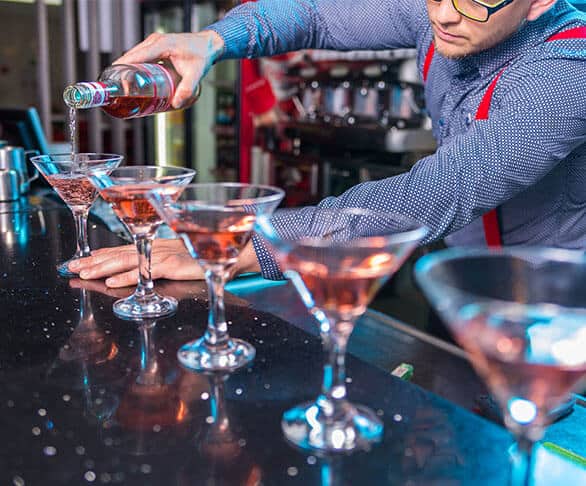 A Word From a Happy Customer
How does ITS help with Liquor Licensing?
ITS helps prepare and submit all the required paperwork and become the point of contact for OLGR. We follow up regularly and resolve any outstanding issues along the way. We handle the application process from preparation through to approval

New Liquor License Applications
Obtaining a liquor license for your business or club? Whether it's a bar, restaurant, motel, craft beer producer, function centre, or anything in between, ITS can prepare your application to help obtain the right approvals for your business
License Transfers & Changes
Need to transfer an existing license? Or request changes to liquor trading hours, licensed areas or other conditions in your current licensing? With up to date knowledge of the latest legislation, ITS can help manage changes to your licensing effectively and improve your chances of requests being favourably assessed

CIS & RAMP Preparation
Your liquor license application may require a Community Impact Statement (CIS) or Risk Assessed Management Plan (RAMP). Where required, ITS can prepare the documentation and manage the process. This makes fulfilling the requirements of a successful application simpler and timelier for your business

Events, Festivals & Markets Licensing
Liquor licensing for sporting events, festivals and the like, requires careful preparation. ITS can help ensure the appropriate risk management analysis and planning is completed for your application

Staff Training and OLGR Compliance
As an accredited RMLV training provider, once you've got your license, we can also assist with staff training in RMLV & RSA to assist with management of your compliance requirements
A Fast, Fuss-Free Solution For You
"I couldn't recommend ITS Bar Skills enough! An otherwise extremely daunting and stressful process was made SO SIMPLE! I didn't have to do a thing! Damien handled everything from start to finish and got my liquor license application through in a timely manner without any hiccups! I am absolutely thrilled and so very thankful."
Have any questions about our courses or liquor licensing support?
Contact ITS today for the best hospitality training options and expert advice.