Renew or Obtain Your RMLV Online or In-person
Get Your RMLV In One Day!
Delivered in a convenient one day format perfect for busy people.
Our expert trainers have a diverse range of industry experience and endeavour
to relate the course content to your individual place of employment.
Held online, onsite or at several venues across QLD. Payment plans
are also available to help you get Certified fast.
Do you run a cafe or restaurant?
Call us on 1300 798 948 to discuss if this course is right for you or if unsure if it is a requirement of your licensing.

Online RMLV
Get Certified in the Comfort of your Home
All you need is a quiet space for the day, a computer or tablet and reliable internet. Get your RMLV online in one day from the comfort of home or your workplace.
Only $300.00

In-Person RMLV
At venues across QLD from Gold Coast to Cairns
One day course format at a location near you. Bookings can be made online or by phone. Scheduled courses are subject to reaching minimum numbers.
From $340
Onsite RMLV
Group training at your venue. We come to you!
Do you have several employees needing to renew or obtain their RMLV? For extra convenience we can come to your venue! Train onsite in our one day format.
Quote on Request
Payment plans are available
RMLV Course Accreditation
The RMLV Course (Responsible Management of Licensed Venues course) is a requirement of most current and new Liquor Licensees as well as mandatory for all 'Approved Managers'. This is a not a nationally accredited course but is a Queensland Liquor Licensing requirement, OLGR approved course. The RMLV certificate is in most cases not required for Restaurant and Café type liquor licensed venues.
As an accredited RMLV trainer, upon completion of your training ITS will provide you with your certificate. Under the current legislation, your certificate remains current for a period of 3 years – we'll even remind you when you're due to renew.  
I would like to thank you also for the course yesterday. I thought it was brilliant. Great information delivered extremely well. Your attention to helping each of us on the course relate the information to our own situations was also fantastic and greatly appreciated.
Thanks Damien for the RMLV training, it was well run and informative.
It provided some great insights on things we can further improve at the club.
Thanks so much for the training the other week, you have a talent for turning something that is very dull into something interesting. Helps to make the day go a bit faster!
Many thanks for looking after 5 of our team members with your RMLV courses…
All of our members were very impressed with the professionalism shown and really enjoyed the day
Group Training for Venues
Renew RMLV, upskill your new staff, or arrange their RSA or RSG. Either onsite, or at one of our training facilities.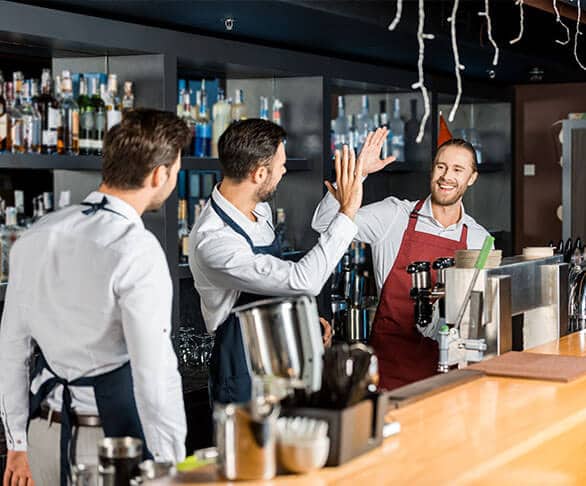 Have any questions about our courses or liquor licensing support?
Contact ITS today for the best hospitality training options and expert advice.