Advice for Hospitality Venues on Managing Vaccination Mandates
The usually bustling holiday season for hospitality venues is set to bring with it more challenges for Management, staff and patrons, as COVID vaccine mandates are to be officially enforced. As of the 17th December we are only permitted to grant patrons and staff entry into hospitality venues if they are fully vaccinated. The official instruction from the QLD Government is to refuse entry to staff and patrons who are unable to prove they are double-vaccinated, or unable to provide proof of an exception.
Enforcing and managing these changes will be tricky. Here we discuss what venues can do to lessen the negative impact of these new requirements, and how to do so without necessarily taking a pro-vax or anti-vax stance that could elicit a war with our customers.
Bob Katter Kicked out of QLD Pub
Proving this is no joke, Federal Member for Kennedy Bob Katter was recently refused entry into a Tamworth venue for failing to provide proof of his double vaccination status. Despite being vaccinated he was unable to produce a copy of his certificate due to not having a smartphone or a physical copy on his person.
Update from the Department of Employment, Small Business and Training
As at the 9th November, QLD is forecast to reach the 80% double vaccinated milestone around the 17th December. Fully vaccinated Australians are now able to link their vaccination certificates to their Check In QLD app.
From 17th December, hospitality and entertainment venues must refuse entry to patrons or staff who are not fully vaccinated.
Unvaccinated people will be free to access essential businesses, including grocery stores, pharmacies, post offices, newsagents, and retail stores.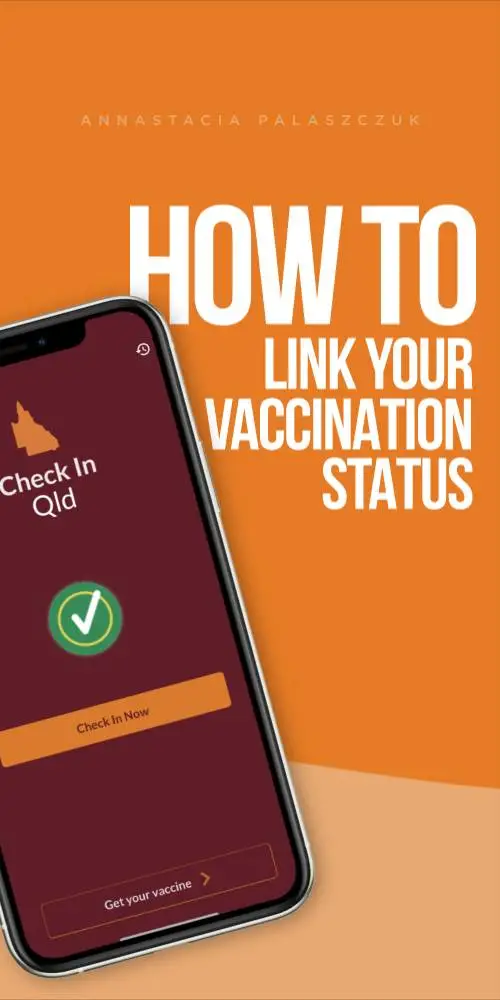 How Does it Affect Hospitality?
This affects non-essential leisure businesses including hospitality venues (hotels, pubs, clubs, taverns, bars, restaurants and cafes) and entertainment venues (nightclubs, live music venues, stadiums, theatres, cinemas and festivals) that will no longer need to operate under capacity limitations.
From 17 December these businesses will be required to:
Display the vaccination rules prominently at the entry of the premises
Ask for evidence of vaccination from customers at the time of check-in
If a patron cannot, or refuses to provide evidence, you are required to ask them to leave
If the person refuses to leave the premises, you are advised to call the police who have promised to crack down on unruly customers and issue $1,378 fines.
What about events?
Hospitality and event venues including stadiums will be free from all capacity restrictions provided all staff and patrons are fully vaccinated.
Weddings and private hire venues will be capped at 20 people, or one person per 4m2, if any unvaccinated people are among the guests (including the wedding party), staff or officials.
Businesses should start to plan for these changes and should encourage and support their staff to get vaccinated. Should any team members refuse to get vaccinated, accept their decision and ensure they're aware that they will have to cease employment at your venue prior to the 17th December 2021.
"The maximum penalty for businesses that do not comply with the vaccination health direction is 100 penalty units, which equates to a fine of $13,785. Or business owners could face up to six months' imprisonment."
How Venues Can Prepare
The challenge for venues now is that staff (and clearly some in hospitality are quite young) will be required to be gatekeepers deciding who is, and who isn't allowed entry to the venue. Whilst the majority of patrons will be understanding of this, it would be naïve to think there won't be a few who are going to challenge our authority to refuse entry. Taking away a person's freedom to come and go wherever they please can provoke a heightened emotional response.
For venues that have security this shouldn't be a problem as they are trained (and employed) accordingly to deal with difficult customers. For those of us who don't have security, it may not be so easy. Here are some tips that could assist in the preparation for these types of encounters.
Before the shift have a one minute meeting with staff who are most likely to encounter customers at the entrance. Train them on what to say to a person who is wishing to come in; but can't. Ensure they know to involve management at the first sign of trouble
Remind staff to stay calm and professional, not be tempted to raise their voice and be sure to stick to the message only, without personal opinions entering into the dialogue.
Consider placing junior or vulnerable staff in roles where they won't be exposed to customers as they enter the premises
At the slightest pushback from a guest who refuses to leave – do as the police are suggesting and contact them immediately
Signage from the QLD Govt is now available and can be found here. Put this in a number of prominent places at and just outside entrances
Keep information handy on how to download the vaccination certificate to the Check In QLD app to assist customers who may not know how to do so
All we can do is advise staff and patrons well in advance about what is expected and government enforced. Stay vigilant throughout these changing times ahead (again). We wish everyone a safe, happy and prosperous season.
Getting your COVID Vaccines
People can book a vaccination appointment online at a Queensland Health location or a local GP or pharmacy or find their nearest walk-in vaccination location. This information is also available via your Check In Qld app.